Jérémiah Petit
Maker and restorer of fine instruments, Jérémiah is attentive to the needs of today's musicians. Trained in contemporary Italian violin making, he is as much inspired by the great masters of the Cremonese classical period as by authors possessing a characteristic tonal texture.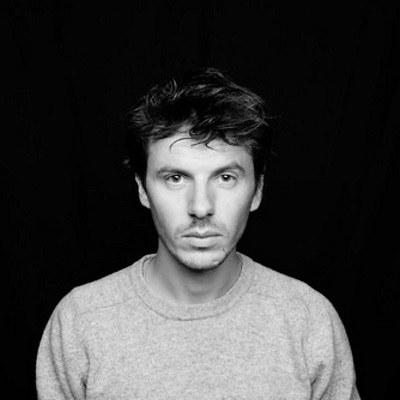 The luthier takes a raw material, little transformed, and works it to get to the music, which is immaterial. He  deals with very specific questions in various fields. He has one goal in mind: to offer a product that is irreproachable at the functional level and emotionally irresistible. 
Bio
His father, Daniel Zollinger, learned from his grandfather and opened his instrument repair shop in Vallorbe, at the foot of the Risoux forest. This is where Jeremiah grew up. Perhaps his passion for violins began in the family workshop, while building his first small instruments, or while roaming the forests of the Jura in search of tonewood  with his father. Either way, Jeremiah knew that building instruments would be his thing.
After an apprenticeship as a cabinetmaker at the Ecole des Métiers in Lausanne, Jérémiah trained at the violin making school "Antonio Stradivari" in Cremona. He learned the construction of instruments and the basics of restoration, working in parallel for the luthier Angelo Sperzaga.
He then participates in a training program based on a scientific approach to the profession.
Back in Switzerland, perfecting his new-making activity, he collaborates with Michaël Stürzenhofecker, in Cully. It was during a meeting of luthiers and musicians in Morges that he met Alexis Schilbach, and from there came the project to join forces to create Atelier Petit & Schilbach Sàrl.
Qualifications
Apprenticeship as a cabinetmaker at the Ecole des Métiers, Lausanne, Switzerland, 4 years, cfc. Construction and restoration of furniture.
Certificate of Master Luthier at Antonio Stradivari International School in Cremona, Italy, 3 years (accelerated training), Technical Maturity. Construction, restoration of quartet instruments.
Collaborations with the luthier Angelo Sperzaga, Cremona, Italy. Construction of violins.
Internship at luthier Otto Karl Schenk, Berne, Switzerland. Set-ups, common restorations.
IFTS technician training, Cremona, Italy. 1 year, Production Technician Diploma. Research workshops on plate tuning according to Chladni figures, Luca Primon (Trento, IT), Andrea Ortona (J & A Beare, UK). Set-up and tuning, Claude Macabrey (Lyon, FR), Gregg Alf (USA, IT). Studies on acoustics, including blind tests, lectures and an approach of resonance modes of the mounted instrument and its radiation spectrum, Georges Stoppani (UK).
Subcontracting for luthier Michael Stürzenhofecker, Cully, Switzerland. Construction in copy of violas and cellos.
Creation of Atelier Petit & Schilbach Sàrl, a company specializing in the sale, restoration and rental of quartet instruments.
Continuous training on the study and manutenton of the bow with Jean Grünberger, Fertans, France. Study of the bow and the camber, rehairing, garnitures.
Member of Aladfi (Association of Luthiers and Bow makers for the Development of the Instrumental Production). http://www.aladfi.com/