Alexis Schilbach
SCHILBACH stands for trust, precision and quality. Behind this name hides the person of Alexis Schilbach with his master's degree and his years of experience in the field of violin making and instrumental restoration.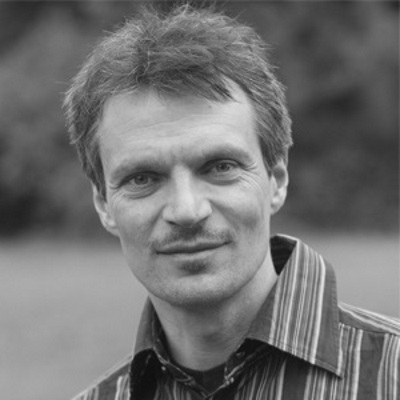 Alexis Schilbach meets the demands of today's musicians and musical practice, while paying particular attention to the heritage of ancient instruments and bows. This is reflected in the designs and restoration achievements. His demand for quality is expressed in his comforting way of dealing with professional musicians as well as passionate amateurs or young learners.
Bio
The connections between the musician, the instrument maker and the musical instrument have fascinated Alexis Schilbach early on.
As a child, he runs museums, monasteries and churches with his Byzantine dad, who tells him the story of the men behind the pictures and the objects. Through painting, he acquires a valuable know-how for his future professional career by learning about color, retouching and varnishing. When he was a gymnasian, he created experimental and educational string instruments.
Different journeys in Central Asia, cradle of our civilization, bring him on the Silk Road, where he discovers and studies the first traces of string instruments played with a bow. During these trips to the culture and high mountains of Central Asia, Alexis learns to confront himself with the extremes. He develops patience, endurance, discipline and self-confidence, allowing him to tackle centuries-old violins with skill and respect. The history of instruments and their builders has a central significance for his work as luthier and restorer.
Qualifications
Apprenticeship as a violin maker at the company Roderich Paesold in Bubenreuth in Germany (3 years), with focus on the production of new stringed instruments, obtaining the Federal Certificate of Capability (CFC) of luthier.
Production employee, still at Roderich Paesold ( 3 years).
Employment in the workshop for violin restoration and repair with Philippe Mitéran in Paris (3 years).
Restoration of prestigious instruments of the classical Italian period at Andreas Kägi in Berlin (10 years).
2009, Foundation of the SCHILBACH workshop, specialized in the restoration, sales and rental of stringed instruments.
Master luthier (Handwerkskammer München und Oberbayern).
Member of Aladfi (Association des Luthiers et Archetiers pour le Developement de la Facture Instrumentale) in the working group "St Cécile" (elaboration of the scientific content for conferences and lectures, as well as translation of the lectures from German into French).  www.aladfi.com
Member of the Swiss Violin and Bow Makers Association. www.luthier.ch